Microsoft to invest Rs 15,000 crore to set up datacentre region in Hyderabad: KTR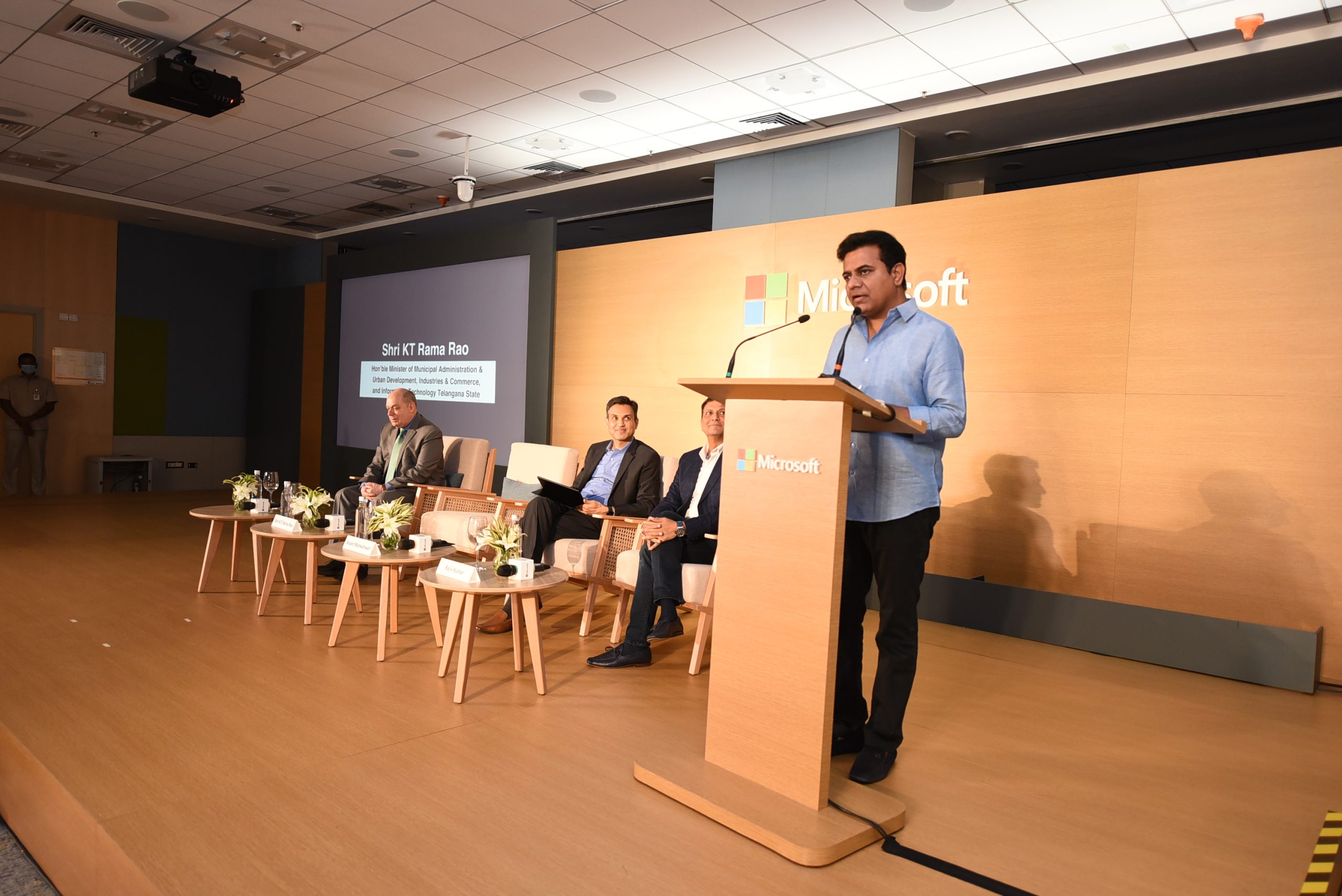 Telangana has been attracting a slew of investments since it was formed and now it has got one of its biggest foreign direct investment (FDI) with technology giant Microsoft all set to invest Rs 15,000 crore for its largest datacentre region of India in Hyderabad.
IT Minister K T Rama Rao said Microsoft would be investing Rs. 15,000 crore over a period of 15 years to set up its fourth and largest datacentre in the Hyderabad region. "This will be the largest foreign direct investment that Telangana has got so far. Microsoft has chosen Hyderabad to set up the largest datacentre in Hyderabad region and this will further boost the IT economy of the State. The IT sector in Telangana has been getting big investment from marquee companies," Rama Rao said.
Microsoft India president Anant Maheshwari said the datacentre region's first phase would be completed in 24 months. "So, by 2025, we are planning to set up the first phase of infrastructure for the DC," he said, adding that the DC would offer the entire Microsoft portfolio across cloud, data solutions, artificial intelligence (AI), productivity tools and customer relationship management (CRM) with advanced data security for enterprises, start-ups, developers, education and government institutions.
Earlier, Rama Rao told Microsoft that the company could leverage different programmes run by the State government to hire skilled workforce like the Telangana Academy for Skill and Knowledge (TASK). Microsoft has a workforce of about 9,000 employees working out of the India Development Centre (IDC) and has three campuses in Hyderabad. "Microsoft and Telangana have a long and fruitful association and because of the contribution of companies like them and others, Telangana's IT sector has emerged as the fastest growing in the country. The upcoming datacentre will not just provide further impetus to the growing prowess of IT in the State, which has registered a growth of 9.5 per cent in 2020-21 period, but also lead to job creation," he said.
Rama Rao also said Microsoft would support the State in cloud adoption and cloud investment, which in turn would improve citizen service deliveries, education sector and the agricultural space. union Minister of State for IT and Electronics Rajeev Chandrasekhar said the union government was actively pursuing the formulation of a new national policy on datacentre and also on cloud policy.
Source: Telagnana Today