About the Department
Leveraging information technology for effective and efficient governance, sustainable economic development and inclusive social development.
Sri Jayesh Ranjan is the Principal Secretary of the ITE&C and Industries & Commerce Departments of the Government of Telangana. His assignment involves developing policy frameworks, attracting new investments, identifying opportunities for utilizing IT in various government processes, and promoting the digital empowerment of the citizens.
Department Profile
IT, E&C Department functions under one Principal Secretary assisted by senior and middle-level officers. The Department has one HOD, one public sector undertaking, three societies and six companies.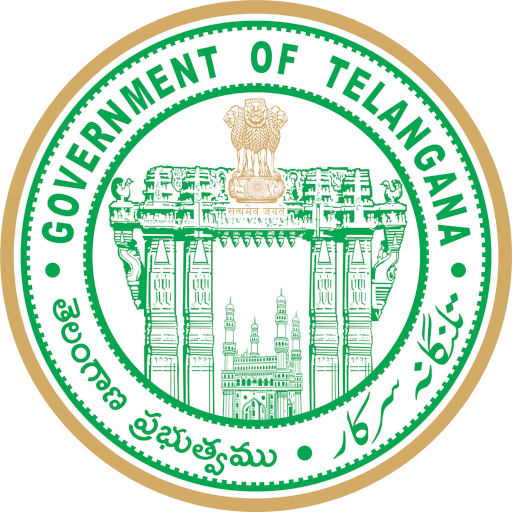 T-Hub wins National Technology Award
The T-Hub Foundation was conferred with the Technology Business Incubator award (Category E) for its 'outstanding contribution in techno-entrepreneurship development by way of promoting innovative, technology-driven knowledge-intensive startup enterprises in different areas'.
Telangana Project Conferred with Gold Icon at Digital India Awards 2022
Government of Telangana's project Smart Nutrient Management of Soil has won the Gold Icon Award at the Digital India Awards 2022 in the category "Digital Initiatives in collaboration with Start-ups".
SKOCH selects Minister KTR for 'Best Performing IT Minister' Award
SKOCH adjudged Minister for IT, KT Rama Rao, as the 'Best Performing IT Minister' in the country for 2020. Also, Telangana State has won the "e-Governance State of the Year" Award by SKOCH Group.
Digital Media Wing bags PRSI Award
The Digital Media Wing of Telangana IT, E&C Department won the Public Relations Society of India's (PRSI) National Award under "Communications Campaign of the Year – Covid 19" for the year 2020.
T-Chits wins NCeG – 2020 Gold Award
T-Chits, Telangana's Blockchain Project for administering Chit Funds in the State, has won National Conference on e-Governance 2020 (NCeG 2020) Gold Award under the 'Excellence in Adopting Emerging Technologies' category.
Responsibilities of the Department
Realising the vision of
Digital Telangana
The IT, E&C Department leverages Information Technology not just for effective and efficient governance, but also for sustainable economic development and inclusive social development. On the supply side, the Digital Telangana aims to ensure digital facilities become available to each and every person in the state. On the demand side, it aims to provide digital citizen services and make people digitally literate and empowered so that they can make best use of these services. Learn more about the gamut of initiatives under the broad umbrella of Digital Telangana.